Location Information
1455 West Loop South
Suite 150
Houston, TX 77027
Get Directions
Services
Deposit Services
Drive-up ATM
Instant Issue Debit Cards
Lending Services
Treasury Solutions
Monday 9:00 am - 5:00 pm
Tuesday 9:00 am - 5:00 pm
Wednesday 9:00 am - 5:00 pm
Thursday 9:00 am - 5:00 pm
Friday 9:00 am - 5:00 pm
Saturday - Closed
Sunday - Closed
Mortgage
We have built a strong reputation as an outstanding bank, serving the lending needs of real estate professionals, builders and individual homebuyers throughout the state. Learn more about all of our mortgage products and get started today.
Digital Banking
Access all the outstanding banking solutions you've come to expect from Guaranty Bank & Trust anytime, anywhere. Our digital banking solutions will help you with all your daily banking needs, from checking your balance to depositing a check, we have you covered.
Personal and Business Banking
There's no such thing as a one-size-fits-all growth strategy, especially in a place as big and as full of diverse, enterprising individuals as the Lone Star State. At Guaranty Bank & Trust, we never rest in our pursuit of our customers' — and communities' — financial goals. We listen, learn, and treat the hard-earned cash entrusted to us as if it were our own. Experience the Guaranty difference today by learning more about personal and business accounts.
About
Guaranty Bank & Trust is one of the oldest community banks in Texas. We provide our customers with a full array of relationship-driven commercial and consumer banking products and services, as well as mortgage, trust, and wealth management services. Guaranty Bank & Trust has over 30 banking locations across 26 Texas communities located within the East Texas, Dallas/Fort Worth, greater Houston and Central Texas regions of the state.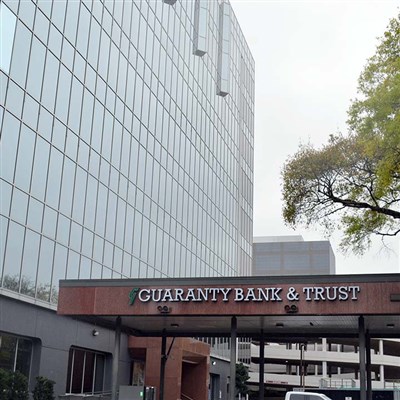 Our Team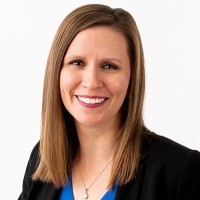 Katie Croasdale
Senior Vice President and Location Manager
Katie is a native Houstonian and alumni of Sam Houston State University, where she earned her Bachelor of Business Administration and Master of Science degrees in Finance. She has over 20 years of comprehensive banking experience, focusing on commercial real estate and commercial & industrial business lending in and around Houston. She is a member of various organizations including Houston Women's Chamber of Commerce and CREW Houston. She serves as Vice Chairman on the Shelters to Shutters Houston Advisory Board, and is an active volunteer with Dress for Success Houston.